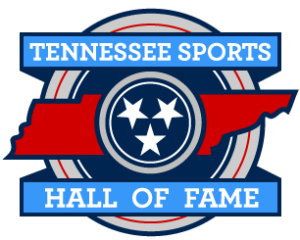 TENNESSEE SPORTS HALL OF FAME
ANNOUNCES ROY KRAMER AS
PAT SUMMITT LIFETIME ACHIEVEMENT AWARD RECIPIENT
NASHVILLE, TN., January 18, 2017 — The Tennessee Sports Hall of Fame announced today that Roy Kramer is the recipient of the 2017 Pat Summitt Lifetime Achievement Award. Kramer will be honored at the Tennessee Sports Hall of Fame Induction Banquet on Saturday, June 3, 2017, at the Omni-Nashville Hotel. Reservations may be made for this event by calling Lynn Powell Toy at 615.202.3996 or lynnpowelltoy@gmail.com.
Roy Kramer began his career as a coach and Athletics Administrator at the high school level. He was named Head Football Coach for Central Michigan University in 1967 and held that post through 1977. He compiled a record of 83–32–2, winning the 1974 NCAA Division II National Football Championship and Coach Kramer was named Coach of the Year.
Even with all these accomplishments, Kramer's true impact on college athletics was only just beginning. In 1978 he returned to his home state of Tennessee as Vanderbilt's Director of Athletics. Not only was he responsible for orchestrating the renovation of the McGugin Center, he also piloted the construction of the Vanderbilt Stadium.
In 1990 Kramer left Vanderbilt to become commissioner of the SEC. During his tenure from 1978 to 1990, the Southeastern Conference experienced unparalleled growth. Following expansion, Kramer guided the conference in formulating divisional play and the first Division I-A Conference Football Championship Game. During his tenure at the helm of the SEC, the conference won 81 National Championships. Kramer negotiated multi-sport, national television packages with CBS and ESPN, featuring football and men's/women's basketball.  In 1998, Kramer was responsible for the formation of the BCS and served as its first chairman.  Because of his influence, the Men's and Women's SEC Athlete of the Year Award is presented annually as the Roy F. Kramer Award. Kramer was inducted into the Tennessee Sports Hall of Fame in 1989 and the Vanderbilt Athletics Hall of Fame as part of its inaugural class in 2008. In 1998 Kramer was awarded the Distinguished American Award by the National Football Foundation and College Hall of Fame, yet another testimony to the fact that he is a true winner in every sense of the word.
Also honored that evening will be the 2017 Tennessee Sports Hall of Fame Induction class. The class includes Chantelle Anderson, Ashley McElhiney Ayers, Chad Clifton, Will Perdue, Candy Reynolds, Haskel Stanback, Julius Chuck Meriwether, Al Wilson, and posthumous inductions for Graham Vowell and Burnis "Wild Bill" Wright,