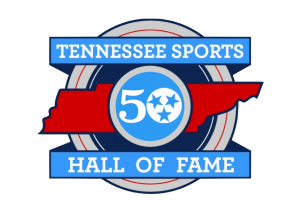 TENNESSEE SPORTS HALL OF FAME
ANNOUNCES TWO OF THE 2016 HONOREES
NASHVILLE, TN., March 16, 2016 — The Tennessee Sports Hall of Fame announced today two individuals to be honored as the Male Professional Athletes of the Year. The awards will be presented at our 50th Anniversary Induction Banquet on Saturday, June 18, 2016, at the Omni Nashville.
Announced honorees are NFL Comeback Player of the Year, Kansas City Chiefs safety Eric Berry and the Memphis Grizzlies 2015 NBA All-Star center Marc Gasol.
Eric Berry is an American football safety for the Kansas City Chiefs. He was drafted by the Chiefs fifth overall in the 2010 NFL Draft. He played college football at the University of Tennessee, where he was a two-time All-American and recognized as the best collegiate defensive back in the country. Berry came back for the 2015 season after a cancer diagnosis and was named to the Pro Bowl, the AP All-Pro team, and was named the 2016 AP Comeback Player of the Year.
Marc Gasol is an eight-year veteran in the National Basketball Association with the Memphis Grizzlies. He holds career averages of 14.3 points, 7.8 rebounds and 3.1 assists. He became the first player in franchise history to be named to multiple All-NBA Teams (2014-15 First Team; 2012-13 Second Team) and the first to be recognized as either a First Team or Second Team All-NBA selection. Named the Defensive Player of the Year and selected to the All-Defensive Second Team for the 2012-13 campaign. A two-time All-Star selection (2012, 2015), he became the franchise's first player ever named an All-Star Game starter in 2015. He and his brother Pau became the first pair of brothers to start an All-Star Game as they met for the opening tip. He moved to Memphis for the first time in 2001 with his family when Pau played for the Grizzlies. Gasol spent two seasons playing for Lausanne Collegiate School before graduating and moving back to Spain, returning as a member of the Grizzlies in 2008.
In conjunction with our Honoree Class, the Tennessee Sports Hall of Fame will be inducting, posthumously Tennessee Titan's great Steve McNair and Baylor Golf Coach King Oehmig.  Additional inductees include Conrad Graham, University of Tennessee All-America defensive back; Missy Kane, University of Tennessee Middle Distance Runner and bronze medal recipient at the Pan American Games; Mike Taylor, UT-Martin football player and current SEC football official; Earnest Gray, All-America and NFL star wide-receiver from the University of Memphis; Mike Curb, legend in automobile racing; Joe Biddle, longtime middle Tennessee sport writer; Lester McClain, first African American football player at Tennessee; the six Canale Brothers, football legends from Tennessee and Mississippi State Universities and Milligan College Athletic Director and longtime coach Duard Walker.
The Tennessee Sports Hall of Fame's goal is to enshrine successful teams and individuals who display sportsmanship, good character and success by creating a legacy for others to follow. The Tennessee Sports Hall of Fame is housed inside the Bridgestone Arena in Nashville and is celebrating 50 years of Tennessee Sports history (1966-2016).
The Tennessee Sports Hall of Fame, a 501-C3 pays tribute to all those who have made an impact through sports in Tennessee. The Hall subscribes to the principle that sports serve society's highest ideals by educating and shaping youth. It promotes the virtues of competition, fair play, friendship, solidarity, mutual understanding and respect for human dignity. The best way to honor our sports legends is to pass this legacy down to future generations.
Contact: Lynn Powell Toy, TSHoF (615) 202-3996 lynnpowelltoy@gmail.com
Tennessee Sports Hall of Fame, 501 Broadway, Nashville, TN 37203