Former University of Tennessee basketball player Jimmy England died Thursday morning.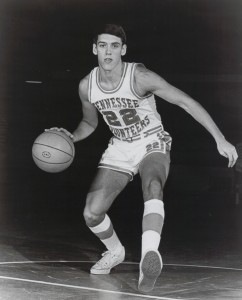 England suffered from spinal cancer for 20 years and was in remission.
The former athlete played for UT from 1968-1971 and was known by many as "Mr. Clutch." He was a member of UT's all-time scoring list with 1,407 career points, according to the university. He was drafted by the Chicago Bulls in the 1971 NBA Draft.
He led the Vols to one of the biggest upsets in the school's history by beating University of South Carolina in 1969. USC was ranked No. 1 at the time. The Vols were outnumbered during the game. England scored 20 points, according to the Tennessee Sports Hall of Fame.
England helped the Vols beat Louisiana State University in 1969 by 88-87. LSU's "Pistol" Pete Maravich and England both scored 30 points.
Also, he was a member of the first-team 1971 Helms Athletic Foundation All-America selection and a two-time first-team All-SEC performer. He was inducted in the Tennessee Sports Hall of Fame. He was a member of the 2011 class of the Southeastern Conference Basketball Legends.
England graduated from Holston High School and was named "Mr. Basketball" during the 1966-67 season.
Courtesy of: Wate.com