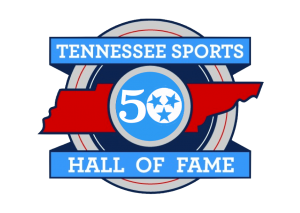 TENNESSEE SPORTS HALL OF FAME
ANNOUNCES
AN EVENING WITH GUS MANNING
CELEBRATING A LIFETIME OF SPORTS IN TENNESSEE
NASHVILLE. June 27 — The Tennessee Sports Hall of Fame is hosting this celebration of Gus Manning's 65 years of sports history with a dinner and roast on August 11th, 2016 6:00 p.m. at Bearden Banquet Hall.
Manning started his career in 1951 when he was hired by Tennessee's first Athletic Director, General Robert Neyland. Over the past 65 years Gus has held most of the University of Tennessee's athletic department administration positions serving General Neyland, Bob Woodruff, Doug Dickey, Mike Hamilton, Joan Cronan and Dave Hart.  In 1989 Gus was named Business Manager of the Year by the College Athletic Business Managers Association.
Manning and his late friend Haywood Harris hosted the long standing University of Tennessee Locker Room Show as well as co-writing  two books with Haywood; Six Seasons Remembered: The National Championship Years of Tennessee Football and Once a Vol, Always a Vol! The Proud Men of the Volunteer Nation.  At 93 Gus is a virtual encyclopedia of sports history across the state of Tennessee and across the nation.
To make your reservations for this memorial night please contact Lynn Powell Toy 615.202.3996 or lynnpowelltoy@gmail.com .  Tickets are $45.00 a person. $100.00 for a half page congratulatory ad in the tribute program.  Ad deadline is July 18, 2016.